CUSTOM DIFFUSER BOXES
Posted On: 2023-04-07
hqt
Prospective buyers looking to buy your product won't be able to smell the scent, no matter how fragrant your diffuser is, until they make a purchasing choice. Conversely, if information about your diffuser items is engraved on custom-printed diffuser boxes, customers will consider them and give them the most value. Custom Diffuser Box Packaging provides high-quality personalized packaging and printing services for your aroma product boxes at a very low price. Using our full-color digital and offset printing technology, you can print anything from text to images, from logos to reticles, and digital designs on your diffuser boxes. We can build unique diffuser box packaging designs for every style of the diffuser, no matter how many you have. You can choose from a variety of design configurations, including pleated ends and windows. Our strong and durable packaging materials, such as cardboard and Kraft paper, will help you make a good first impression on your customers.
Packaging Materials: Corrugated Paper, Kraft Paper, Ivory Paper, Specialty Paper, Cardboard.
Size: Available in all shapes and sizes.
Finishing options: Glossy, Matte, Aqueous Coating, Spot UV, Embossing, Debossing,
Add on choices: Die cut window, gold foiling/silver foiling.
Corrugated Cardboard, EVA Foam, Sponge Foam, EPE Foam, PVC, Silk Satin, Padded Pillow.
Lead Time:1-3 working days for samples; 10 working days for mass production.
---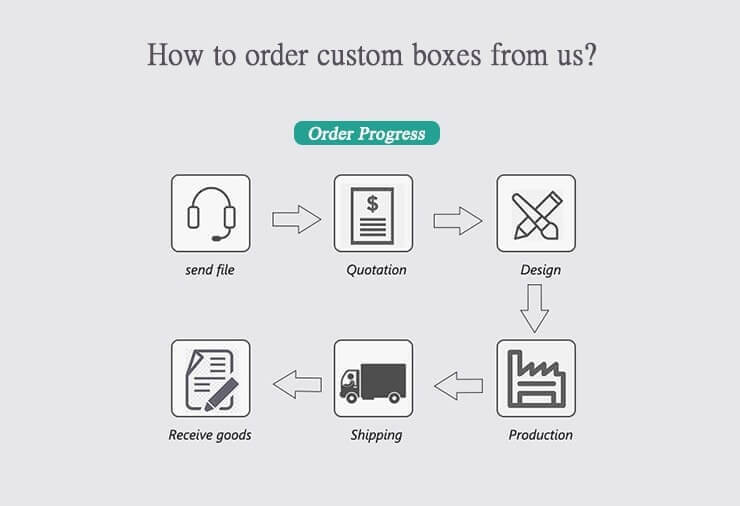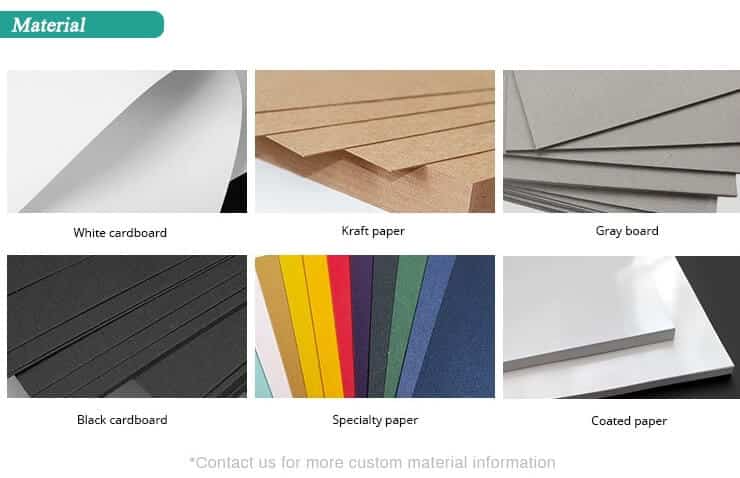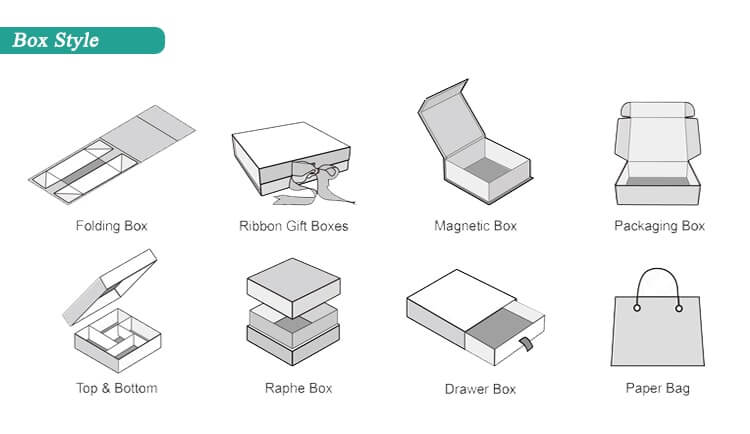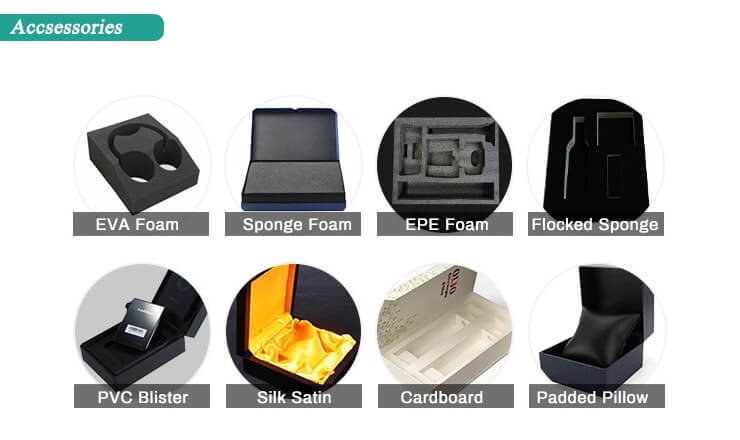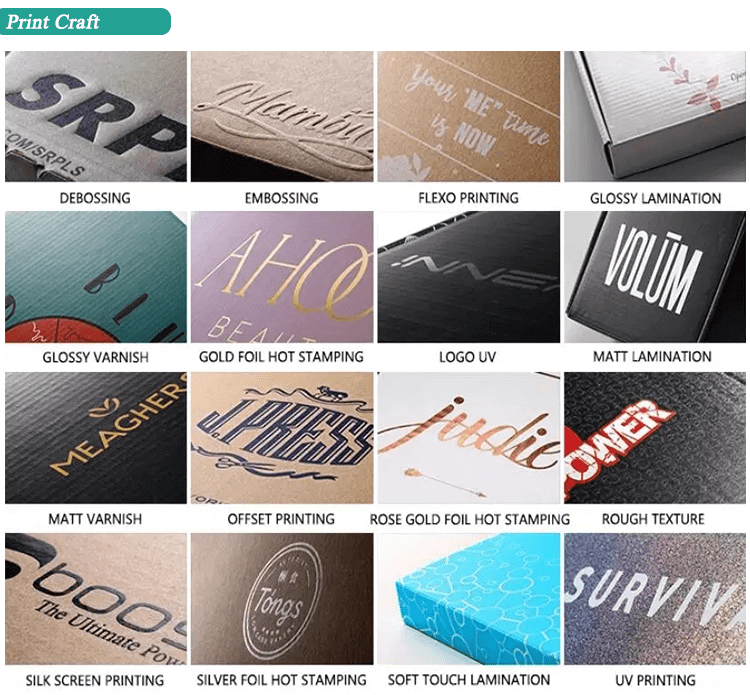 ---
Q: How to process the order?
Pls, send us the files you have, such as the logo AI file, and printing file.
We will send you the template of the box after our designer finished it, and we will go ahead to do the pre-production sample after you confirmed the template.
We will show you the video of the finished sample, after you confirmed the sample, we will start to do mass production.
We will show you a video after the bulk order is ready, and then ship it out to you.
Q: How to protect the box without damage during shipping?
A: Each box will pack in a poly bag, 20pcs~30pcs pieces in a stronger carton box, and all the carton corners with plastic protectors.
Q: What's the shipping option?
A: We can ship by UPS or DHL for small orders, and for bulk orders, we can ship by sea, DDP, DDU, and CIF services available.
Q: How can you guarantee your quality? If we don't satisfy your quality, how will you do?
A: Normally we do samples for you to confirm everything, and production will be the same as samples, and each process with 100% inspection to control the quality
Q: How to protect the box without damage during shipping?
A: Each box will pack in a poly bag, 20pcs~30pcs pieces in a stronger carton box, and all the carton corners with plastic protectors.
Q: Is there any choice for the lining inside the box?
A: We can offer paper card lining, EVA lining, EPE lining, Sponge lining, satin lining, and blister lining, I can recommend suitable lining according to your product.
Q: What's the logo craft?
A: We can do a hot stamping logo, UV logo, embossed logo, and debossed logo.
Q: What's the lead time for bulk orders?
A: Normally our lead time is 5-12 working days.
Q: Do you have the Europe EPR tax number?
A: Yes, JERL has got a legal Europe tax number since 2022, including France Packaging EPR, Paper EPR, and Germany Packaging EPR.
Q: How to make a payment?
A: T/T, D/P, L/C, PAYPAL, Western Union, Online Transfer, Apple Pay, Google Pay, Afterpay/Clearpay, and others. For more options, please contact us.
---
WHOLESALE CUSTOM PRINTED DIFFUSER BOX
A diffuser is a long aroma stick that comes into a bottle of liquid spice. The stick absorbs the liquid and spreads the scent around the room. Not only does the diffuser create a relaxing atmosphere, but it also makes a thoughtful gift for your loved ones. So you need a diffuser box to make it become more attractive.
Instead of picking from any local store shelf, consumers choose to buy these scented products with health benefits from well-known companies. Therefore, brands should always think beyond the diffuser box and become the first choice for market leaders and consumers. A good diffuser box always can pay attention to the consumers.
There are millions of scented items on the market that are comparable. What differentiates your brand from other brands? By purchasing a custom diffuser box, you can improve your product's image in the eyes of your customers and convince them that it's the best item available. These diffuser boxes can effectively make your brand identity stand out on store shelves.
Our branding experts understand what attracts customers and create an eye-catching advertising design for your diffuser box. As the industry's leading and most experienced packaging company, we are always one step ahead of changing trends, and we keep you on board by delivering trend-setting diffuser box packaging solutions.
PROTECT YOUR DIFFUSER WITH DURABLE DIFFUSER BOX PACKAGING
Are you a diffuser manufacturer offering multiple fragrances? Do you store diffuser oil and diffuser sticks in easily breakable glass jars? As a respected brand, you have to protect your jars from accidental bumps and drops. You need a wonderful diffuser box. We are on the way! To create your custom printed diffuser box, our professionals use the highest quality, most durable, and long-lasting packaging materials to ensure your scented items are presented to customers in their best condition.
Not only that, but our diffuser box also protects the bottle from damage during shipping and ensures that the incense sticks arrive at your door without cracks, thanks to these high-strength diffuser boxes.
We have a large selection of packaging materials for you. You can choose the one that best suits your requirements and budget to make a diffuser box. If you don't have much experience with materials, our materials experts can help you decide. Whatever you choose, we'll make the diffuser box flawless to ensure long-term durability and resistance to deformation throughout shipping, storage, and handling.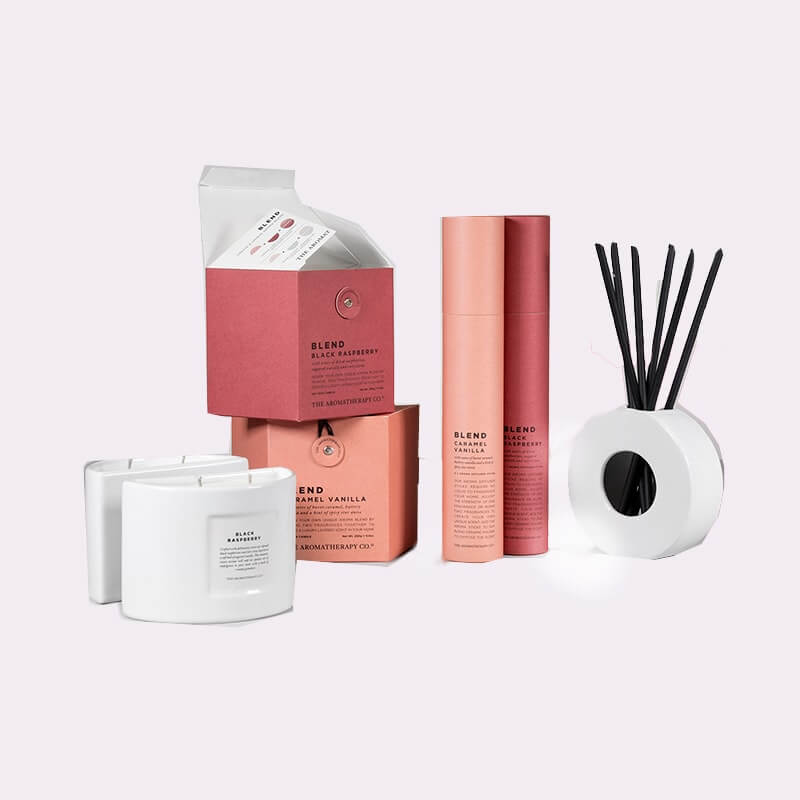 STYLIZE YOUR DIFFUSER BOX ACCORDING TO YOUR CHOICE
Our production range varies by product. The following design templates are used for the production of diffuser boxes:
Straight pleated end diffuser box
Automatic locking bottom diffuser box
Two Piece Diffuser Box
Window Frame Diffuser Box
Reverse pleated end diffuser box
1-2-3 Back Box Diffuser Box
Frame Diffuser Box with Hanging Tabs
Adding hanging tags will allow you to hang your product on the counter, drawing the attention of walk-in customers to your aroma-emitting items. A custom window diffuser box adds style to your product while enhancing its visibility. These small windows allow customers to inspect products without opening the diffuser box, allowing them to quickly make purchasing choices.
You can choose any style based on product specifications, from hanging tabs to window and pleated radium ends, giving your brand a competitive edge on retail shelves through these diffuser boxes. Every diffuser box you build with us is an exact match to your product size, dimension, and weight standards.
WE PROVIDE A VARIETY OF PRINTING CHOICES
We are fully aware of the strong desire for originality that exists in today's crowded market. If you want your product to stand out from your competitors, you should add some imagery on the diffuser box that catches the customer's eye. When we think of visualization, we immediately think of printing. Colors are the cherries at the top of the cake, as they relate to the human psyche. So you can print your brand on the diffuser box and let people remember your brand at a glance.
We have state-of-the-art printing equipment and combine it with the latest printing processes to custom print your custom diffuser boxes with high-quality inks that appeal to customers from first sight due to the true-to-life colors through the diffuser box.
You can engrave your company's tagline, tagline, and product details for a unique brand identity on the diffuser box. In addition to high-quality printing procedures, we have a quality assurance department that strictly checks the rules to ensure that every custom diffuser box wholesale we manufacture is free of printing errors and defects that can detract from the overall aesthetics of your product.
Add extra uniqueness with our add-ons
We offer you unparalleled customization possibilities to help you set new standards in the market with the diffuser box. You can choose from a variety of engaging supplemental features for additional intrigue. We have some attractive and eye-catching add-ons that will make your custom diffuser box even more attractive:
Embossing / Embossing
Gloss/Substance/Spot UV and Waterborne Paints
Silver/Gold Foil
Windows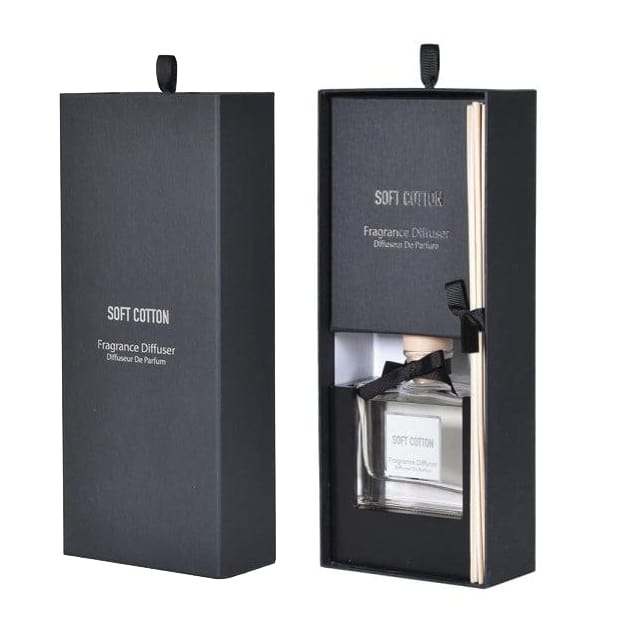 CUSTOM REED DIFFUSER BOX MAKES SPECIAL MOMENTS DELIGHTFUL AND UNFORGETTABLE
If you want to gift your loved ones, family, friends, or even employees some scent, aromatherapy, and something special, then the trendiest, most luxurious, and most popular gift right now is a reed diffuser. The best thing about a diffuser is that it's not limited to a certain occasion – it can be the perfect gift to show to anyone at any time. Reed diffusers are not only used in aromatherapy, but they are also best for reducing anxiety and depression. No matter how unique and charming your reed diffusers are, they are not considered complete without a custom reed diffuser box, which enhances their aesthetic appeal and makes them worth opening for the recipient! These diffuser boxes are like icing on the cake and work, giving them that extra flair that is sure to help express your feelings when words aren't enough.
The perfect gift will give a person something to help them pursue in life, whatever that may be. Reed diffusers are an amazing and unisex gift for the men and women we know so well and those we've just met. Offer them decorative, personal or scented – an aromatherapy reed diffuser is sure to be appreciated as a gift, favor, or giveaway that can brighten an entire special occasion. Spread affectionate and meritorious affection among loved ones, siblings, friends, relatives, and guests with custom reed diffuser boxes. They're great for adding to gift-giving or giveaways to put some special thoughts on a special day they'll cherish forever. Such a wonderful gift, we need a beautiful diffuser box to match.
If you'd like to show your parents an aromatherapy reed diffuser decorated with creative art on Mother's Day and Father's Day to express your thoughts and feelings about them, custom reed diffuser boxes are printed with the intimate message "You Are Minecraft helps express the perfect emotion by expressing your love for them. Everybody will like a gift with a great diffuser box.
As an entrepreneur, you run a lot of events and do everything you can to make them successful. No matter what type of event you're hosting, be it a conference, company-wide get-together, corporate event or anything in between, a reed diffuser can help brand any event. So you need a diffuser box to match. Beyond that, if you want your employees to feel noticed and valued, these reed diffusers are an unforgettable gift for meetings, employee gifts, or corporate party giveaways. To make them even more luxurious and special, never to be forgotten, custom reed diffuser boxes are printed with their name and a "thank you" message, leaving a positive impression on them, and creating a culture of mutual respect and gratitude. These diffuser boxes bring charm to every event, leave a lasting impression, and let each recipient or guest understand the purpose of the event, enabling passersby to better hear your advice or consider your company.
From indulging in glamour to bring a smile to the recipient's face, sending love at Christmas or Easter, surprising parents on a special day, to put a special touch on a birthday gift, we Manufactured custom reed diffuser boxes are sure to add more elegance, glamour and a luxurious look to your gifts and giveaways. Who wouldn't wonder what's in a fancy diffuser box?
With us, you'll confidently find everything you want to make your gift-giving, giveaway, or favor a memorable one for recipients and guests that they'll never forget easily. We have a great reputation for assisting and advising you to customize your reed diffuser box to the perfect style, shape, and size, best for your gift or giveaway, and for providing the recipient with a pleasant unboxing experience. Amaze guests with a lovely diffuser box display of your reed diffuser as a party favor or giveaway.
Enjoy our premium packaging decoration possibilities to complement your custom diffuser box according to the occasion, bringing excitement and exclusivity to your audience. Compared to the traditional way of presenting a diffuser as a gift, gift, or giveaway, these custom diffuser boxes offer a versatile display that makes for a delightful look that can be tailored to the occasion.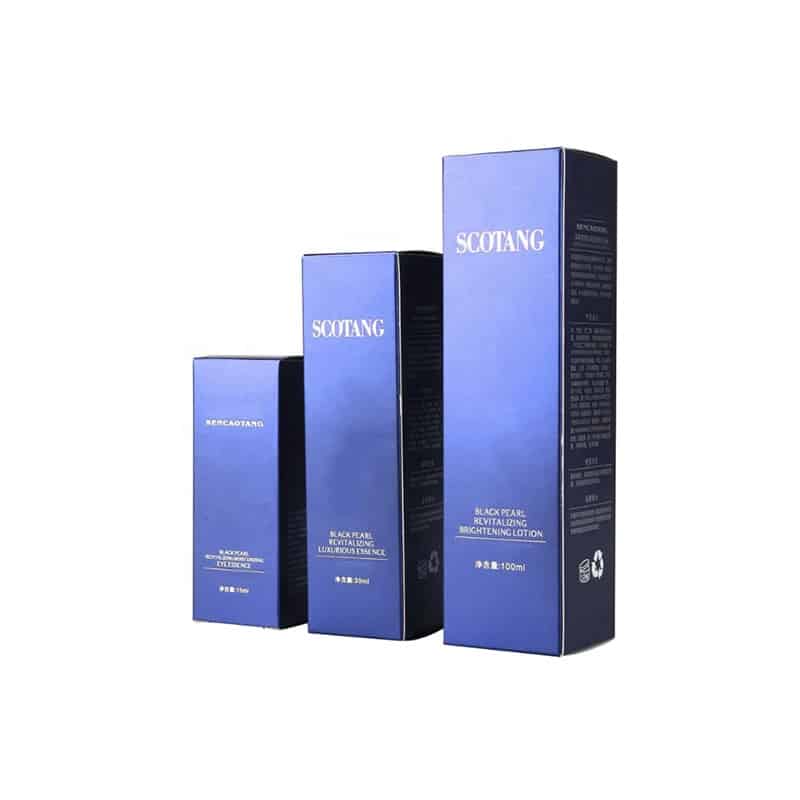 If you don't know which kind of box is suitable for your product, you can contact us, and we will give you some professional advice according to your product.
To inspire glamour and glamour, shape them into custom shapes to enhance brand cohesion, personalize them with a unique style to increase the ease of handling reed diffusers, tailor them to precise dimensions to better organize the interior, and get Sturdy material to prevent damage. For an attractive and eye-catching look, apply pretentious accents on these custom-designed diffuser boxes to grab the attention of customers from afar, and for engaging presentations, take your brand to the next level. All of these can be found in our Design Library for selection. If you want a custom diffuser box, no matter your business needs or personal needs, contact us and we will provide you with the best choice! With our in-house manufacturing and high-quality printing and design services, show attention and appeal in your custom-printed reed diffuser boxes to make your products look more appealing. To create a picturesque display of a reed diffuser, enlist the help of our printing experts, who are certified and regularly trained in substance to print riveted artwork and captivating patterns in captivating color schemes and become an extension of the company to promote success.
JERL has been working hard on the road of custom packaging. Next time when you feel the need to impress someone with your brand, think of JERL Packaging!